Big 5 Wildlife and Incredible Birdlife
Klaserie Game Reserve is one of the biggest secrets in South African safaris. This huge 60,000 hectare private game reserve is less well known than some of it's neighbours, but it shares unfenced borders with Greater Kruger, allowing the animals to wander free in a natural migratory way. It's a wonderful, untouched wilderness for an unforgettable wildlife experience and one of South Africa's real hidden gems.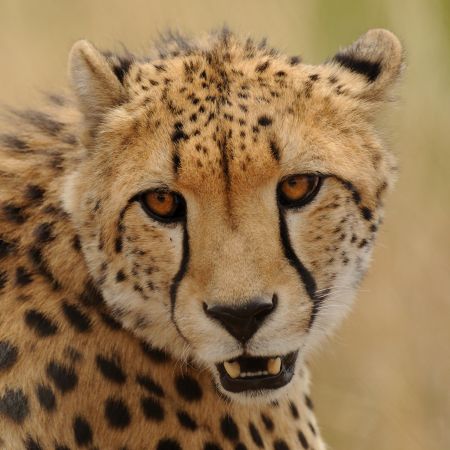 Staying at Klaserie, you'll be treated to a real off-the-beaten-track safari. Far from the madding Kruger crowds, you'll meet very few other vehicles when you set off through the bush in your open-topped jeep. This lends the game drives here a really epic, authentic feeling that no longer exists in many other reserves. The landscape of Klaserie is beautiful in its own right, with soft shades of bushwillow woodland rolling off into the horizon and the gentle gushing sound of the Klaserie River in the background.
The wildlife viewing is second to none in Klaserie. As well as the Big Five, the reserve is home to giraffe, zebra, warthog, spotted hyaena, baboon, hippo, impala, kudu, vervet monkey, waterbuck, wildebeest, bushbaby and mongoose! In addition, you may see wild dog, cheetah, bat-eared fox, honey badger, porcupine, aardvark, civet, caracal and serval. Up in the trees, all kinds of birds twitter into the twilight, making it a brilliant destination for birders. On top of this, the reserve shares unfenced borders with Timbavati, so you might even be lucky enough to spot a very rare White Lion!
The animals of Klaserie are habituated to the jeeps, which means that it's possible to get incredibly close to them during your safari. Trust us, the heart-thumping feeling of being within 10 metres of a pride of lions is like nothing else on earth! The reserve also specialises in walking safaris led by trained bush experts and night safaris with powerful spotlights to (literally) shed some light on the nocturnal creatures of the African bush. Let's just say that you certainly won't be short of things to do!
The lodges of Klaserie are among South Africa's best kept safari secrets, with loads of personality and imagination. Africa on Foot is a bush-walkers dream and THE place to stay if you want to adventure through the reserve on your own two feet. nThambo Camp is totally unique, with 5 treehouses buried deep in the heart of the bush and treetop views of the distant Drakensberg Mountains. Every lodge feels deliciously secluded from the rest of the world.
Wherever you choose to stay in Klaserie, you can sit around a blazing South African boma (bonfire) and gaze up into starry night skies completely free from light pollution. You'll wake up to the call of the wild and be lulled to sleep at night by the sounds of African bush. It's a surefire way to feel a thousand miles away from reality and an experience we can't recommend highly enough.