Spend Valentine's Day on Safari
February - the month of love hearts and for romantics. Africa certainly embraces this - there is something pretty romantic about watching the sun go down while out on a safari game drive, or walking along a white sandy beach with the warm waves lapping at your toes. And even if you are not the world's most romantic person, it is still nice to escape the ongoing cold, dreary weather in the Northern Hemisphere and head south for some Winter sun and some amazing safari experiences.
Quick 'At a Glance' Summary
Experience Cape Town, travel along the Garden Route and end with a malaria-free safari
Meet the new wildebeest generation on Serengeti's Southern Plains
Dive with a 12 metre whale shark off the coast of Pemba Island
Trek the endangered mountain gorillas in Uganda or Rwanda
Enjoy beautifully hot weather in Kenya - on safari and at the beach
South Africa
South Africa in February is the ideal destination. Our suggestions would be to start by spending a few nights in dry and sunny in Cape Town, then hire a car and travel along the beautiful Garden Route, and end with a Big 5 safari in one of the malaria-free Eastern Cape safari reserves. You can expect brilliant blue skies and lovely warm weather from start to finish, as well as some amazing holiday photos and safari experiences!
If you are planning a romantic getaway for Valentine's Day, however, it is advisable to book up early as this week is very popular with both international visitors and locals alike.
Tanzania
The wildebeest begin calving during February on the Southern Serengeti Plains and the neighbouring Ndutu area, so you can expect to see lots of baby wildebeests closely following their mothers. The chances of seeing predators such as lion, leopard and cheetah lurking nearby are also pretty high - nature can be cruel at times and it is a fact of life - but wildebeest are born with an immediate reaction to run like the wind if danger approaches and can get up an impressive speed even after just 15 minutes of being born.
The game viewing in the Ngorongoro Crater remains consistently good so this works wonderfully with a safari to see the 'next generation' of the Great Migration taking their first wobbly footsteps in the world.
Zanzibar is a wonderful island to visit during February, with its warm sunny days – and the perfect place to relax after time on safari.
Divers may be interested to know that the whale shark migration is at its best during this month, so Pemba Island is the place to head if you want to encounter this creature in the ocean depths - and this is a truly unique experience, as some whale sharks can reach up to 12 metres!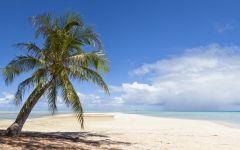 Code: ITINERARY-02109
---
Tanzania's Northern Safari Circuit is the place of safari and beach dreams - vast plains stretching into a hazy horizon dotted with wildlife coupled with soft, white sands laced with coconut palms. Add to this the possibility of also witnessing the Great Migration crossing the Serengeti Plains depending on when you are holidaying here, and this really is Africa at its most epic.
---
Uganda
February is a great month for ticking off one of life's greatest safari bucketelist adventures - visiting the endangered mountain forest gorillas in Uganda's Bwindi National Park. Being in the dry season (with the odd rainshower here and there, they do live in rainforests after all!) this makes the paths easier to navigate - but even if you do struggle with some of the climbing, then porters are on hand to assist. Booking early is always strongly advised due to the limited number of daily gorilla permits available.
Whilst you can just visit Uganda purely to see the gorillas, the rest of the country's National Parks are worthy of a visit too. A popular combination with Bwindi is a few nights in the attractive Queen Elizabeth National Park, which is home to a wide variety of wildlife including elephants, lions, hippos, buffalo, Uganda kob, baboon, and many species of birds. Further north, the Murchison Falls gives you the chance to enjoy a boat trip into the Victoria Nile Delta to see hippo, elephant and large crocodiles. And why not round off the experience with some more primates - this time in the Kibale National Park where you can track chimpanzees and enjoy watching them for an hour or so in their natural environment.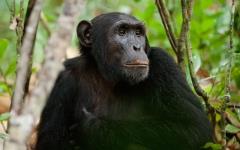 Code: ITINERARY-05033
---
Uganda - home to the endangered mountain gorilla, habituated troops of chimpanzees, tree climbing lions and the rare shoebill - a stork-like large bird whose large bill resembles a Dutch clog. Not to mention beautiful mountain ranges, impressive waterfalls, vibrant African cities, and rivers lined with elephants drinking, hippos wallowing and crocodiles basking in the sun.
---
Rwanda
February is also one of the best months for gorilla trekking in Rwanda's Volcanoes National Park. The weather is drier, so underfoot the hiking is easier. This is also the month which has the lowest risk of malaria - always a plus point!
Kenya
This is a very pleasant time to be on safari in any of the game reserves but February can be very hot – one of the hottest months. There are many young antelope foals and zebra calves on the savanna plains, and you can always expect the big cats and hyena not to be too far away as a result.
Temperatures on the Kenyan Coast are well into the early 30 degrees C (over 90 degrees F) so for sun worshippers looking to get away from the cold Northern Hemisphere wet and grey February days, this is the perfect beach destination. If you want the experience of swimming or seeing whale sharks, then February is one of the best months for this activity.
Hiking up Mount Kenya is a popular activity in this month too, as the days are clear and sunny, and the night time temperatures are not as chilly as in other months.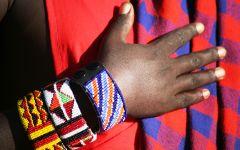 Code: ITINERARY-02090
---
Kenya...offering phenomenal wildlife and timeless ethnic tribal cultures. Combine this with palm-fringed white powder soft beaches lapped by the warm Indian Ocean and you have an unforgettable holiday combination.
---