A care-free Safari without malaria tablets
Malaria is a sad reality in much of Africa and nothing is more important than your health, so it's really important that you understand the malarial risk of your safari destination well before you leave the country. This is especially true for families travelling with young children or those with pre-existing conditions.
No matter where you're heading, it's always best to consult your GP a few weeks before you jet off on your safari holiday.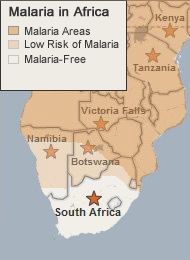 If, understandably, the risk of malaria weighs on your mind or you would just rather steer clear of taking anti-malarial medication, there are plenty of game reserves in South Africa that offer world-class safaris without the worry of malaria.
In fact, South Africa is the ONLY country in Africa that can officially offer a fully malaria-free safari experience.
The other countries all carry a malarial risk, albeit small, such as the case of the Kenyan Highlands, and the risk tends to increase over the rainy seasons. This makes South Africa your best (and your only) bet.
Having said this, not every safari destination in South Africa is malaria-free so it's still important to choose your game reserve wisely. The assured malaria-free safari areas are the Eastern Cape, the Pilanesberg National Park and the Madikwe Game Reserve, the Waterberg (just 3 hours north of Johannesburg), and last but not least the Nambiti Private Game Reserve in KwaZulu-Natal.
The great news is that all of these reserves offer wonderful wildlife viewing and superb safari experiences, so you won't need to compromise on quality to ensure a medication-free trip.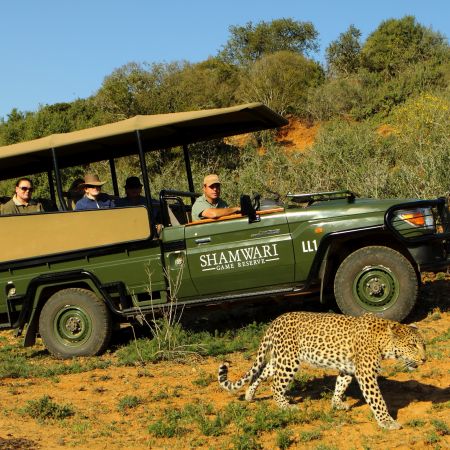 The safari lodges of the Eastern Cape are perfect if you're planning to combine Cape Town and the Garden Route with a Big Five wildlife adventure. All of the reserves in the area are malaria-free, making them a popular choice with travellers young and old.
Eastern Cape safaris are fully inclusive, so in addition to staying in a top notch lodge you'll receive delicious meals, sunrise and sunset game drives in a 4X4 vehicle and even an optional bush walk with an expert guide each day.
The Eastern Cape is also home to Addo Elephant National Park, one of the most scenic parks in South Africa. It's completely malaria-free with rolling hills that stretch into the horizon and lush, green forest. Even better, most of the vegetation is evergreen, so it's very beautiful throughout the year.
Not only this, but Addo is home to over 450 elephants, who roam freely across the 125,000 hectare reserve alongside the rare black rhino, zebra, kudu and red hartebeest, as well as over 400 bird species. And who could forget the unique flightless dung beetle, found almost exclusively to Addo!
Addo has the greatest density of elephant per square kilometre in Africa, so if you're passionate about these gentle, grey giants, there's literally nowhere better on earth. During an Addo safari, you're bound to catch some unforgettable moments as the elephants gather around the waterholes at sunset or cross the rivers in large herds at dawn.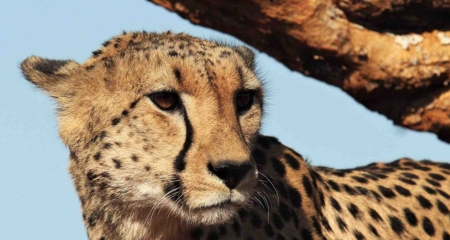 The Madikwe Private Game Reserve is a wild, remote paradise in the far north of South Africa that nestles against the border with Botswana.
Stretching across 76,000 hectares, it's one of the largest reserves in the country and it's completely malaria-free. In addition to the Big Five, Madikwe boasts a growing population of endangered wild dog, as well as gemsbok, springbok, zebra, giraffe and over 340 species of birds.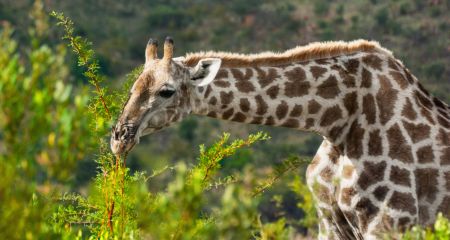 The Pilanesberg National Park is a beautiful 50,000 hectare malaria-free reserve just a few hours from Johannesburg by road. Centred around an extinct volcano crater, its setting is totally unique and it's home to 7,000 animals including the all-important Big Five.
Here, you can choose between a self-drive safari or private lodge safari and, for a completely mesmerising experience, you can even take a hot air balloon flight over the bush at dawn.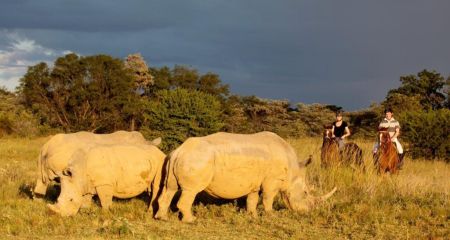 The Waterberg, often described as South Africa's best kept secret, is within 3 hours of Johannesburg, making it an infinitely accessible option for a malaria-free safari. Covering a vast 150,000 hectares, the area is known for its rugged, untouched beauty and the huge diversity of its plant and animal life.
Despite its proximity to the city, the Waterberg really does feel a million miles away from urban life, so you're guaranteed a real 'Out of Africa' feeling.
In addition to thrilling game drives and bush walks, you can also take horseback safaris through the bush - a truly exhilarating way to view the wildlife in its natural habitat.
Add To Wishlist
Enquire Now