A tropical paradise in the Indian Ocean
Mauritius is idyllically situated in the Indian Ocean, approximately 2,400 km off the south-eastern coast of the African continent, and has long been a popular destination with honeymooners and other holiday makers looking to combine the excitement of mainland Africa with a tropical beach destination.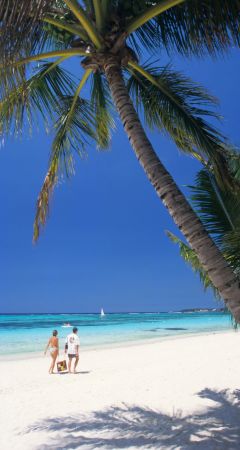 Mauritius is a real paradise for those who want to enjoy the sea or just to soak up the sun. Endless white sandy beaches - and we really do mean endless as the island has a total of 330 km of coastline - are lapped by the crystal clear warm blue ocean, and fringed with palm trees that sway gently in the breeze.
The lush inland areas are just as spectacular. Majestic scenery, a National Park, a dormant volcano and a sacred lake all add to the island's exotic appeal.
Being a relatively small island - only 45 km in width and 65 km in length - everything is within easy reach. The international airport is situated in the south of the island, but even if you are staying in a hotel on the north coast, the airport transfer time is still under 90 minutes.
Beaches
Mauritius is famous for its beaches and the island has everything from long stretches of pristine white sand to little hidden coves as well as family beaches where the focus is on watersports and other activities. Whatever type of beach you are looking for, you are sure to find it in Mauritius...and if more than one type appeals to you then the island is small enough that you can sample everything!
Generally speaking the beaches in the north and along the island's west coast tend to be the busiest and have the most hotels. The beaches on the south and east coastline are quieter and more remote, and this is where you will find some of the more exclusive hotels.
You can read more in our guide to the beaches of Mauritius.
Watersports Galore
With so much coastline, it is no wonder that there is an abundance of watersports on offer at all the hotel resorts. These include water-skiing, para-sailing, stand up paddleboarding, windsurfing, kite surfing, jet-skiing, laser and hobie sailing, and kayaking - so something for everyone whether you are an experienced watersport enthusiast or you are exploring how good your sense of balance is on a paddleboard for the very first time.
For those looking for something more relaxing, take a catamaran ride and enjoy the views of the island's coastline and a lunchtime BBQ on board. Or head out on a morning dolphin excursion in search of a playful school of dolphins and watch them frolic in their natural environment just meters from the boat. For a true bucketlist experience, don your swimwear, jump into the turquoise waters and swim alongside them.
Deep sea fishing fanatics will crave the excitement of fishing for marlin, tuna or barracuda on either full day or half day fishing trips.
Diving and Snorkelling
The coastline around Mauritius has everything to keep divers and keen snorkellers happy - from shallow coral reefs to dramatic ocean drop-offs and shipwrecks.
Although you can dive almost everywhere, some of the best dive sites are found along the north and west coastlines. The waters truly are a wonderful underwater playground and offer a kaleidoscope of colours and adventures. With the good visability, you may be lucky and see stingrays, turtles, or white tip reef sharks swimming alongside a plethra of colourful tropical fish such as angel fish, clown fish, parrot fish and sturgeon fish and other amazing marine life.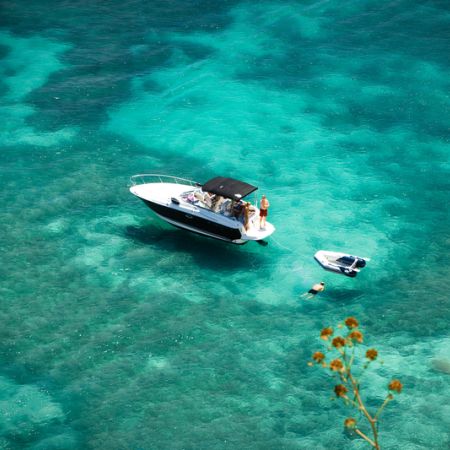 The best snorkelling off the beach is along the island's west coast, and the clear waters and corals make this an enjoyable way to spend a few hours. Or you can take a boat trip out across the translucent waters and hop into the slightly deeper waters for some snorkelling fun and explore the blue ocean in search of the marine life and beautiful fish.
Other underwater activities with a bit of a diferent twist include diving 3 metres down itno the sea on board a sub-aquatic scooter, or going in a submarine down into a magical and exciting underwater world.
Golfers
Golfers will be in their element, with numerous excellent 9 and 18 hole courses spread around the island to choose from, many offering picturesque ocean views from all the holes. Course designers including Gary Player, Ernie Els and Bernhard Langer have made this tiny island a golfing paradise, and elite and amateur golfers alike will enjoy the high-quality playing experiences that can be found here.
Some of the best courses include Anahita Golf Club - designed by Ernie Els; Tamarina Golf Course - with spectacular craggy mountain views; and Heritage Golf Club - with its tantalising water hazards.
Heading Inland
If you can drag yourself away from the sand and sea, head inland and tour around the middle parts of the island, and discover more hidden delights of this tropical island paradise. You can either join a guided tour, book a private guide or head off and explore in a hire car. The choice is yours.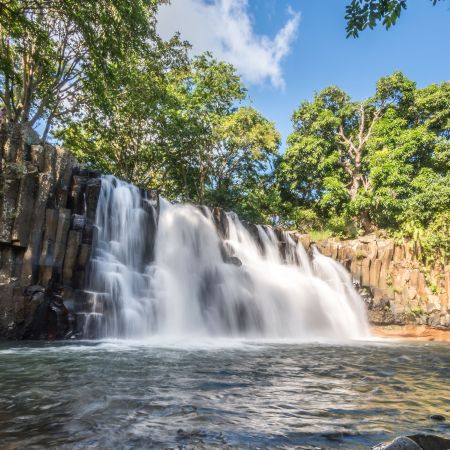 Situated in the south-west of the island, the Black Rivers Gorges National Park boasts a rolling hilly and forested landscape dotted with waterfalls, and is Mauritius' largest national parks. Hiking is the main attraction here, and the views you will encounter are breathtaking. The rainforest is also home to several species of birds found only in Mauritius, including the Mauritius kestrel, bulbul and cuckoo-shrike - so a birders dream.
The Sacred Lake, also known as Ganga Talao or Grand Bassin, is a deep lake set in a crater also in the south-west of the island. On the lake's shorelines there are temples, statues and shrines dedicated to the Hindu god Shiva and other gods, and the area attracts many visitors every year who come to pray, meditate, or simply to enjoy a peaceful walk around the lake and soak up the beautiful views. The local monkey population are an added attraction!
Accessed by steep, winding roads, the small, quaint vilage of Chamarel offers sweeping panoramic views of the island's dramatic landscape and southern coastline. Here, you will also find the island's best known rum distillery, and experienced guides will take you on a tour and explain the secrets beind the rum making process.
One of the most iconic attractions in Mauritius, the Land of 7 Colours at Chamarel offers a unique experience not only for geology and nature lovers, but also for those who want to better understand this rare geological phenomenon. You will be impressed by the shades of colour and the harmony that characterises this place.
Trou aux Cerfs is a dormant volcano in the heart of the island. From the volcano's viewpoint, you have 360 degree views of the nearby town of Curepipe, and the protruding three peaks of the Trois Mamelles mountain in the distance. On a really clear and still day, some also say you can see right the way to the small volcanic island of Reunion, situated some 140 miles off the south-west coast of Mauritius.
Cities and Towns
The capital city of Mauritius, Port Louis, is in the north-west of the island, and bustling streets are filled with intoxicating spice aromas, and you can barter for leather goods at the Central Market. The French colonial architect is an added attraction, as is the Champ de Mars - the oldest race course in the southern hemisphere.
For a more cosmopolitan shopping trip, Grand Baie in the north is a popular destination for a spot of clothes and jewellery shopping. You can also party the night away here at some of the islands best bars and night clubs.
There is a lot of history to uncover in the small coastal village of Mahebourg, located on the south-east coast. A museum, a bustling and colourful marketplace and a waterfront area are just a few of the attractions you can explore here.
Culture
Mauritius is a successful ethnic, cultural and religious melting pot, joining populations from India, China, Europe and Africa. English is the official language of Mauritius, although French is extensively used, as is Creole, and other languages include Hindi, Urdu and Bojpoori among others. As a result of this cultural and ethnic combination, the Mauritian cuisine offers a true taste of the East meets West, and visitors to the island can tease their tastebuds with Créole rougaille, Indian deep-fried delights, Muslim bryanis, Chinese chow mien and delicate French patisseries.
Speaking the Language
Creole is probably not the most well known of languages so unless you have Google Translate on your phone, here are a few useful phrases - although fluent French speakers will probably get on OK:
Bonswar (pronounced Bon-Soir) - Good Evening
Siuple (prounced See-Ou-Ple) - Please
Bonzour - Good morning
Mersi - Thank you
Ki Manyer (pronounced Kee Mann-Yeer) - a greeting meaning 'how are you doing' and by reply, you say Byen Mersi or Korek (pronounced co-reck).
Climate
Mauritius enjoys a mild tropical climate throughout the year. There are 2 seasons - a warm humid summer, extending from November to April, and a relatively cool dry winter from June to September. The months of October and May are commonly known as the 'transition' months between the 2 seaons.
The most pleasant times of the year to visit Mauritius are between April and June, and between September and December. The cyclone season is from November through to April, but it has to be said that the whilst the island tends not to get hit by a full blown cyclone, these months can be characterised by hot, humid temperatures and tropical downpours. January and February in particular are the hottest months, and February and March tend to be the wettest. July/August are the coolest months.
What Else Makes Mauritius Special?
Mauritius will enchant you and uplift your soul, making you feel that you belong to the chosen few. Every visitor enjoys personal attention and every encounter is an opportunity to discover a friendly face.
Behind each smile lies the promise of a unique holiday that will in turn compel visitors to return to its shores time and time again.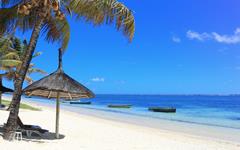 Code: ITINERARY-03222
---
There really is nothing like wrapping up a Big 5 safari with a few days on the beach, and combining a South African wildlife adventure with a relaxed beach retreat on the island of Mauritius will give you an unbeatable blend of excitement and relaxation. We can't recommend it highly enough!
---