A tropical paradise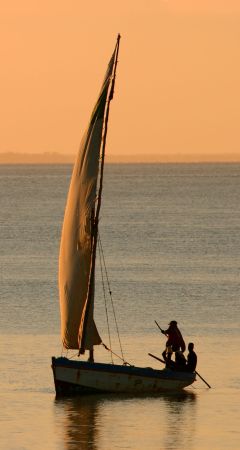 Mozambique is a tropical paradise, with a vibrant culture, friendly laid-back people, a myriad of cultures and an intriguing history. Bordered by the Indian Ocean, the palm-fringed pristine white beaches are lapped by warm, enticing crystal clear waters. This is also a diver's dream, as the 2,500 km coastline boasts over 1,000 species of marine life and hundreds of beautiful coral reefs.
Whether you want to enjoy the wealth of watersports on offer or explore the ocean depths, sip a cocktail on a sunset dhow cruise while watching the sun slip into the Indian Ocean, embark on a cultural tour, or simply relax around a beautiful swimming pool - however you choose to spend your time in this amazing country, you will soon realise that Mozambique truly is a paradise all on its own.
The Bazaruto Archipelago
Just 30 km offshore to the south of the country's coastline, the Bazaruto Archipelago is one of the most beautiful places on the African continent, complete with azure waters, sandy beaches, palm trees, and pristine coral reefs with tropical fish. Made up of just a small cluster of main islands, and declared a National Park in 1971, the archipelago also can boast being home to 180 species of birds, endemic butterflies, Suni antelope and freshwater crocodile.
Bazaruto Island is the largest of the islands, followed by Benguerra Island, and these two islands are home to luxury beach resorts such as Anantara Bazaruto Island Resort and Azura Benguerra Island.
The protected reefs and beaches support dolphin, dugong, game fish, manta rays, giant lobster and several species of marine turtle. The calm and crystal clear waters are perfect for scuba diving and snorkelling, and the Two Mile Reef here is one of the best dive sites in the world, offering amazing visibility up to 40m as well as a huge variety of spectacular marine and coral life.
Back on the islands' shores there is plenty to do: horse riding, 4x4 guided trips around the islands, boat trips to the smaller Pansy Island for a beach picnic, sandboarding, and of course the all important lying in a hammock under the shade of a gently rustling-in-the-slight-but-nice-breeze palm tree and soaking up the laid-back Robinsoe Crusoe atmosphere.
Vilanculos
The mainland town of Vilanculos is the gateway for all trips to the Bazaruto Archipelago. However, it is also an idyllic beach destination in its own right, with beautiful beaches, stunning sunsets and palm trees, as well as a cluster of fantastic accommodation options such as Bahia Mar and Santorini Mozambique.
With views over the ocean to the Bazaruto Archipelago in the distance, many local operators offer day trips to the islands for those keen to go diving or snorkelling here, so you don't miss out on seeing the marine life, or you can take to the skies in a helicopter and see the islands from above. Other activities include taking a dhow trip along the coast to try to spot dolphins, heading out on a fishing trip in search of black marlin, yellowfin tuna or dorado, horse-riding along the beach, or trying your hand at kite-surfing.
Pemba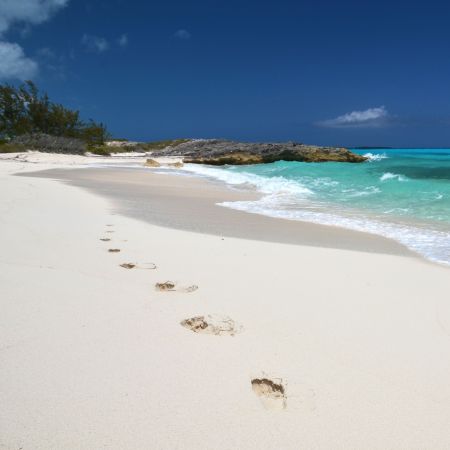 Further north on the mainland lies the ancient port city of Pemba, also popular with watersport and diving enthusiasts as a coral reef lies close to the shore. Pemba is a vibrant town, and is famous for its large local market or souk, where you can buy anything and everything from the thousands of stalls here.
Quirimbas Archilepago
Offshore from Pemba lies the remote Quirimbas Archipelago - a chain of 32 large and small islands that stretch for 250 km along the northern Mozambican coastline, and which are virtually untouched and unexplored.
The Quirimbas National Park, which includes 11 of the islands and a tropical mainland forest, provides a protective sanctuary for the coral islands, flora and fauna in the area, including feeding and nesting grounds for sea turtles, dugongs, dolphins, sharks and whales.
Ibo Island is one of the best known of the islands, and has a fascinating history of slavery, magnificent old fortresses, coral reefs and mangrove swamps.
Climate
Mozambique has a warm, tropical climate, with an average temperature of around 28°C. Most of the rain falls in the summer months, between October and April, and it is also very humid and hot during these months. The winter months are generally more pleasant, as they are cooler and drier.
Getting Here
There are daily flights from Johannesburg to Vilanculos and Pemba, as well as a direct flights from Kruger Mpumalanga to Vilanculos 4 times a week (these flights do not operate currently on Tuesday, Thursday and Saturday). Especially if you are planning on going on an exciting safari before you head to the beach, these flight options make Mozambique an easy beach destination to get to for some relaxation time after time spent searching for South Africa's wildlife.