Where to Go?
A safari is an incredible experience. Most people remember childhood story books featuring a 'classic' safari picture - so a wide open grassy savannah, dotted with zebra, giraffe, lions and elephants. To actually be able to bring this to life is something truly special, and a good safari will give you memories that will last a lifetime. Nothing can beat seeing a lion for the first time walking through the African bush, or spotting a leopard up a tree, or seeing a herd of elephant drinking at a waterhole.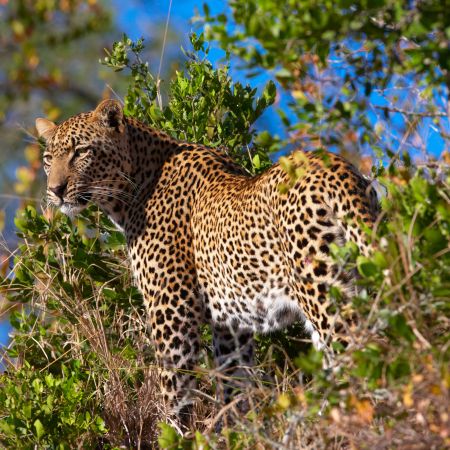 Choosing a safari, however, can be a mind-scrambling affair, with a jeep-load of options available across a wealth of wildlife destinations. Africa holds a world of safari possibilities, from never-ending savannah plains to sun-scorched deserts and zig-zagging deltas, so selecting the perfect one for you can be tricky terrain. We've been through it ourselves, so we know exactly how much head-scratching it can involve!
The great news is that there's a safari in Africa for everyone, no matter how deep your pockets or how tight your timeframe. Whether you're after a week of watching elephants splash around a waterhole, or ticking off sightings of Africa's famous Big Five, or even walking between safari camps and sleeping out under the African skies, you'll find a safari that gets your pulse racing and your spirits soaring. That's the magic of Africa.
For many people, an African safari is a once-in-a-lifetime experience, making it all the more important to get it, à la Goldilocks, just right. If you're taking your first steps towards booking your safari, you'll need to know the differences between destinations and the various styles of safari, and also where you stand the best chance of seeing the particular animal that sums up what a safari means to you.
So here's a handy guide to set you off on the right foot. Hopefully, this will inch you a little closer towards the African safari that you've always imagined. For first-timers on safari, this could all sound a bit over-whelming, but that is why our experienced consultants are on hand to help and advise on the best safari for you. Either contact us via this website, or give us a call on +44 (0) 1483 266725 to discuss your safari holiday requirements in more detail.