Zambia
A Guide to your Safari holiday in Zambia
Yellow Fever
Since 31 January 2015, travellers passing through South Africa after travelling to Zambia will no longer be required to have a yellow fever vaccination certificate.
Zambia is home to some truly spectacular scenery and is an amazing wildlife safari destination. From Victoria Falls in the south – one of the natural 7 Wonders of the World – to the vast Luangwa Valley in the north - home to one of the greatest collections of wildlife in the world including leopard, lion, elephant, giraffe, buffalo, hippo and more than 400 species of birds - it is easy to see why this country is fast becoming a popular holiday destination. Somehow, however, it still remains untouched by mass commercialisation.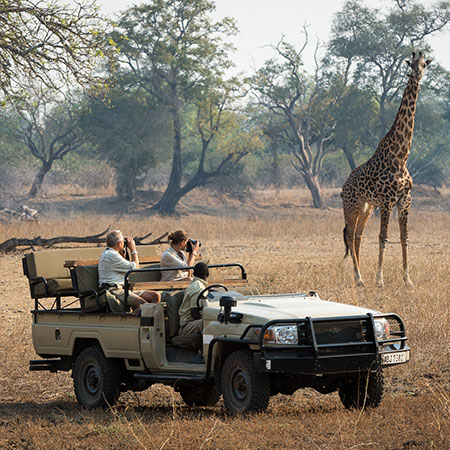 First time visitors will find themselves wanting to return again (and again and again).
Travel Butlers are delighted to partner with both Robin Pope Safaris and Norman Carr Safaris, whose unmatched knowledge of the region will enable us to offer our customers an unforgettable Zambian holiday. Whether you want to visit the Victoria Falls or the Lower Zambezi, Kafue or the North or South Luangwa National Parks, we can help plan your memorable visit to this stunning country. From when you land in either Lusaka or Livingstone, we will take care of everything from start to finish. You will not have to worry about a thing.
Your trip will be specifically tailor-made to ensure you have the perfect holiday. Our holidays can include private walking safaris, exclusive game lodges, and luxury houses for groups or families travelling together. We can also offer a 'bush and beach' combo, combining a Zambian safari with a stay at the beautiful Lake Malawi.
If you would like to get some personal help and guidance on your trip from one of our experienced travel consultants then you can ask us to help plan and book your trip.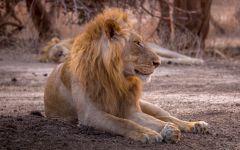 Zambia is a land-locked, warm-hearted African country with an endless list of adventures on offer. Tropical, mountainous and scattered with waterfalls, it's rich in heady jungle atmosphere and even richer in wildlife. Many tourists overlook Zambia as a wildlife destination in its own right, yet the nation is packed with natural delights, making it a superb and secret spot for a safari.
See our suggested itineraries for this route.
Prices from pp*
Add To Wishlist
Enquire Now
A Bit More about the Country
Zambia is home to a population of 13.2 million people, and given it's size - over 290,500 square miles (so larger than France) - this means that the entire country is quite sparsely populated. Zambia is renowned for its friendly hospitality, and visitors are welcomed with a true sense of warmth and honesty. It is also one of the safest countries in Southern Africa, due to its political and economic stability.
There are over 70 ethnic groups within Zambia, but the 7 major tribes are Lozi, Bemba, Luvale, Nyanja, Tonga, Lunda and the Kaonde. The official language is English.
The capital is Lusaka, although many visitors will start or end their trip by flying into or out of Livingstone, in the very south of the country, and enjoying a few nights stay to marvel at the wonderful Victoria Falls.
Malaria is prevalent throughout the country, so visitors are advised to consult their doctor prior to travel regarding taking suitable malarial precautions.
Zambia is 2 hours ahead of Greenwich Mean Time (GMT) all year round.
The currency is the Kwacha, which is made up of 100 ngwees, but most of the lodges will quote and charge in US Dollars (US$).