The scenic road between Cape Town and the Garden Route
Route 62 is the tourist route that meanders between Cape Town and the Garden Route and onto Port Elizabeth, offering the scenic alternative to the N2 highway. The ever-changing colours of the majestic mountains, scenic passes, rivers, vineyards and orchards offers an unforgettable drive.
Montagu is very popular with overseas visitors. Approximately a 2 hour drive from Cape Town, this peaceful town is steeped in history and is famous for its awe inspiring rock formations, orchards, vineyards, local herbs and healing hot mineral springs.
At the foot of the Warmwaterberg between Montagu and Barrydale on the Route 62 lies the stunning Sanbona Wildlife Reserve - 54,000 hectares of undulating mountains and plains, indigenous fauna and flora, rock formations and rock art. Overnight guests here can traverse the landscape of the reserve with a qualified ranger in comfortable open Land Rovers. During the morning or afternoon drives, various species of plants, animals, big game and birds can be seen. Sanbona has also initiated a unique conservation programme that aims to breed the white lion for release into the wild.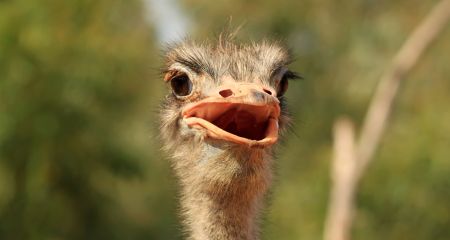 Oudtshoorn is about a 5 hour drive from Cape Town, and just 55 km north of George on the Garden Route. This is the tourist 'mecca' of the Little (or Klein) Karoo, and is famous for its Ostrich Show Farms, which offer a 2 hour tour of the breeding camps and hatcheries, as well as sunrise meerkat tours, where you get to spend a few hours watching these cute little creatures foraging around outside their burrows in the warm morning sun.
The impressive Cango Caves are 30 km from Oudshoorn. The caves are illuminated to show some of the biggest stalagmite formations in the world.
You can quite easily visit both an ostrich farm and the Cango Caves in a morning, and then head off towards Cape Town or the Garden Route to continue your holiday adventure.