The most visited stretch of coastline in South Africa
Travelling along the Garden Route is a beautiful journey with dolphins playing in the breakers, waterfalls, lagoons, forests, beaches and mountains unfolding before your eyes at every turn of the road.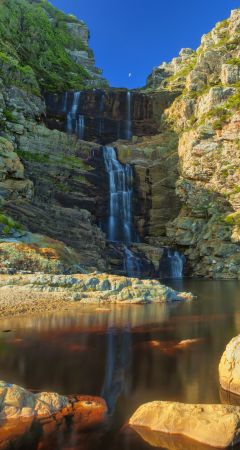 There's an endless list of activities available to enjoy during a stay here, from hiking and whale watching to long beach walks, bunjee jumping, abseiling and treetop canopy tours, so there's something to excite travellers of every age. It will, without a shadow of a doubt, be one of the highlights of your South Africa holiday.
This magnificent landscape combines with a warm Mediterranean climate, making the Garden Route a perfect cocktail of sunshine and scenery. The winter months are gentle and moderate, while the summer is warm without being uncomfortable. There's a fairly high level of rainfall in winter, which explains the lush forests, rushing rivers and bright, blooming flowers of the region.
Today, the secret about the splendour of the Garden Route is well and truly out. It's now one of the most popular tourist destinations in the whole of Africa, let alone South Africa. It's busy all year round, even in low season, so it's really important to book well in advance. This is especially true if you're planning your holiday to South Africa between December and March, as these are the busiest months.
In practical terms, the 'official' Garden Route stretches from Mossel Bay through to the Tsitsikamma Forest, a distance of some 175 km. It's directly off the N2, one of South Africa's main highways, so getting onto it from either direction (Cape Town or Port Elizabeth) is very easy to navigate.
With so much to see and do, it's definitely not something to rush, so we recommend a minimum of 2 to 3 days or more if time allows. Ambling along the Garden Route at a leisurely pace will give you time to soak up the scenery, spend a few nights in totally unique places and set off on some adventures that you'll never forget!
Alternatively, if you would prefer to (quite literally) take the road less travelled, you can opt for Route 62. It's less crowded but equally scenic, twisting and turning inland through mountain passes, vineyards, orange groves and ostrich farms.
Add To Wishlist
Enquire Now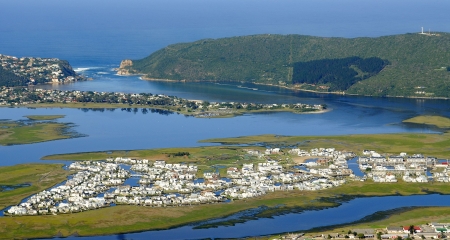 Knysna is a little gem of a town right in the middle of the Garden Route. Looking out over a natural lagoon formed between two sandstone headlands, its waterfront is a lively hub of boutique restaurants serving mouth-watering seafood and Knysna-hatched oysters.
Backed by a beautiful indigenous forest, it's a wonderful base for exploring the central area of the Garden Route - although it might be tricky to tear yourselves away!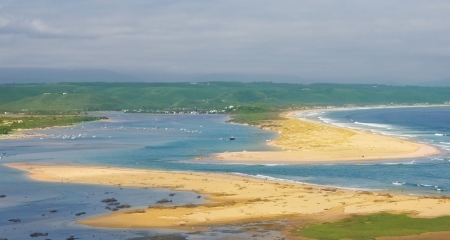 Perched on a sweeping crescent of bright white sand with a backdrop of rugged mountains, Plettenberg Bay is a sun-drenched beach resort with trendy cocktail bars and sophisticated bistros.
There are four stunning beaches to choose from, each with their own unique atmosphere, so there's nowhere better along the Garden Route to stretch out in the sunshine and spot dolphins in the surf.
Nature Reserves
The Garden Route is bursting with plant life and brimming with wildlife. There are countless nature reserves to wander through, with shady forest trails to waterfalls and coastal paths from hidden beaches to stunning cliff top viewpoints. If you're a lover of the Great Outdoors, you'll be smitten with the Garden Route in no time.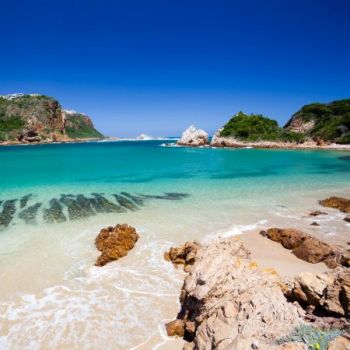 The Featherbed Reserve is a Garden Route favourite. It's a really unique 150-hectare private reserve that covers the entire Western Head in Knysna and one of South Africa's Natural Heritage Sites. From Featherbed, you can look back over the tranquil lagoon to Knysna and look out ahead to the crashing ocean.
In terms of wildlife, Featherbed is home to two of the Garden Route's 'icons' - the Knysna Loerie and the Blue Duiker, one of Africa's smallest antelope species. Its other inhabitants include the Blue Crane (South Africa's national bird), the Cape Mountain Tortoise and the rare, endangered Black Oystercatcher. Boat trips to Featherbed leave daily and there's an excellent array of tours available.
The Robberg Nature and Marine Reserve, just 8 km from Plett, is another knockout nature experience. Situated on a wild and rocky coastal peninsula, it offers epic panoramic views of the bay. The rugged, windswept cliffs are superb for whale and dolphin spotting, brilliant for birding and wonderful for watching the huge resident colony of Cape Fur Seals.
There are several hiking trails in Robberg, ranging from 45 minutes to 4.5 hours, so whether you're after a brisk afternoon jaunt or a longer trek, you'll find a trail for you. What's more, you can add a touch of history to your nature trail by visiting the Nelson Bay Cave, a remote archaeological site that shows evidence of human habitation stretching back for more than 120,000 years!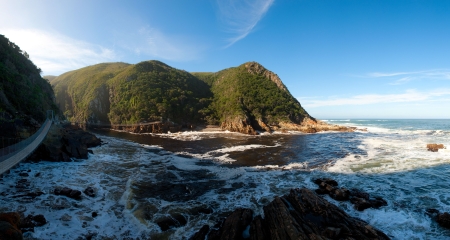 Tsitsikamma is totally enchanting. It's an indigenous forest full of wildlife and scattered with a magical mixture of waterfalls, rivers, gorges, and beaches.
Not only is Tsitsikamma a natural paradise, it's also the adventure playground of the Garden Route with all kinds of toe-tingling activities up for grabs, from bungee-jumping to treetop canopy touring and zip lining to snorkelling.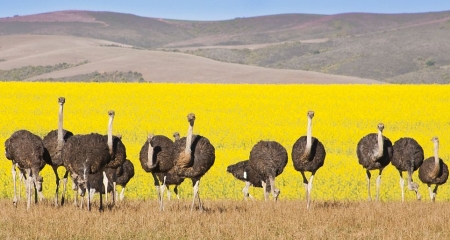 Oudtshoorn is an eccentric outpost 55km from George in the heart of the Little Karoo Desert. Famous for ostrich farming, it offers visitors a bizarre chance to kiss an ostrich, ride an ostrich and even stand on an ostrich egg!
Oudtshoorn is also home to the Cango Caves, a network of incredible rock chambers over 20 million years old complete with some of the largest stalagmite formations in the world.
Monkeyland and Birds of Eden
Monkeyland is a small primate sanctuary with a lot of heart set in the forest just 16km from Plettenberg Bay. It's a great place to spend a few hours, especially if you're travelling with kids and - even better - you'll be supporting an excellent cause at the same time.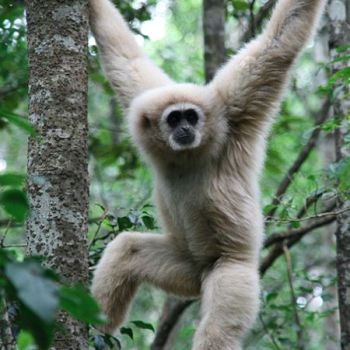 Celebrated for rescuing and rehabilitating previously caged primates, it's now the top eco-tourism attraction along the Garden Route. The monkeys roam free in the treetops and on a guided safari you'll be treated to a kind of monkey world tour, from the Gibbons of Asia to the Lemurs of Madagascar
As you wander through the forest, an expert guide will give you the lowdown of these quirky little creatures as they cross your path. As a brilliant bonus, you can also walk along a rope bridge that spans a canyon above the forest canopy, getting a unique bird's eye view of the sanctuary and its ring-tailed tenants.
Next door to Monkeyland you'll find Birds of Eden, another excellent eco-project along the Garden Route and an awesome afternoon outing. A free flight bird sanctuary created to shelter rescued birds from small pet cages, unethical zoos and inhumane breeders, it's a beautiful place for little kids and big kids alike.
The one-of-a-kind two hectare dome spans a deep gorge over an indigenous forest. It even has its own mysterious ruin and walk-behind waterfall, lending the whole dome a magical feeling. There are over 220 species of bird in the sanctuary, from resplendent Golden Pheasants to tiny White-Starred Robins, Knysna Loeries, Green Winged Macaws, Inca Jays and Caribbean Flamingoes. It's a cacophony of twittering, caw-cawing, hooting, chattering and quacking, making it an experience to really remember.
Like Monkeyland, Birds of Eden has a canopy walkway which hangs above the clouds, giving you a chance to look down on the forest below, filled with a kaleidoscope of colourful birds. Both sanctuaries are very special and they're sure to become charming highlights of your South Africa holiday.
Getting Close to Elephants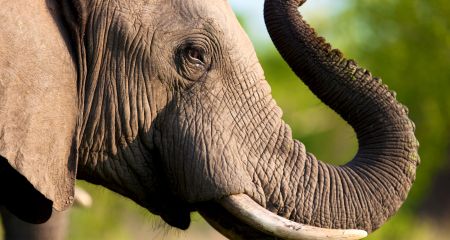 Elephants are enthralling creatures and it's impossible not to be enchanted by their gentle magnificence. On the Garden Route, you'll have a unique chance to get up-close-and-personal with elephants. Both the Knysna Elephant Park and the Elephant Sanctuary offer fully interactive elephant experiences - something that you'll never forget. They are both located off the N2 near Plettenberg Bay, and they'll add real animal magic to your South Africa holiday.
All of the elephants in these sanctuaries are orphans rescued from culling operations, so by visiting you're supporting a great cause. The tours in both parks leave every half an hour or so and give you the opportunity to touch, feed, walk hand-in-trunk and even ride these gentle giants without barriers or fences between you.
Knysna Forest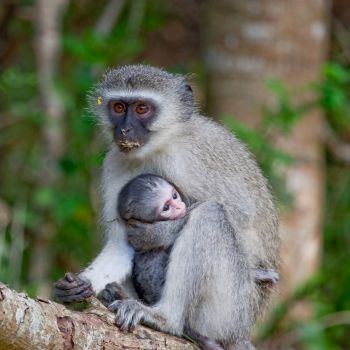 Knysna Forest is a bewitching, overgrown mass of giant trees, tumbling vines, and sunlit trails. Covering over 80,000 hectares, it's one of the largest remaining forested areas in South Africa full of ancient trees over 800 years old. It's terrific walking and mountain biking territory, with clearings in the lush forest revealing waterfalls, rivers and grazing antelope.
There's an incredible variety of trees in the forest, with local and exotic species including Stinkwood, Yellowwood, Blackwood, Ironwood, White Alders and Cape Chestnut. You can see these towering trunks by following one of the trails, and these come in all lengths and difficulty levels. Recommended trails include the Woodcutter's Walk, the Milkwood Mine Walk and Elephant Walk, named in honour of the herds that used to roam the forest.
However, don't expect to see any elephants in Knysna Forest nowadays as there haven't been any here since the late 1990s. However, there's plenty of other wildlife to keep you wide-eyed on your walk, from curious monkeys swinging in the trees to the white-crested Knysna Loerie.
Mossel Bay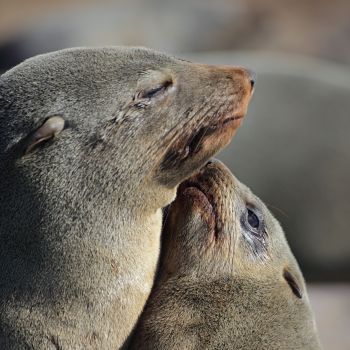 Mossel Bay is a quaint harbour town halfway along the Garden Route that is awash with the history of the Cape. Dating back to 1488, when Bartholomew Diaz visited the bay, Mossel Bay is an intriguing place to explore on your Garden Route adventure.
It became an important export trading point for passing ships and some very quirky sea trade traditions remain to this day. The Post Office, thought to be over 800 years, sits under a milk wood tree where a sailor left a letter in 1500 for a passing ship inside a seaman's boot. To this very day, letters are still posted inside boots and it's a brilliantly bizarre sight to behold.
The town is named after its trademark mussels and there's mouth-watering fresh seafood around on every corner here. It's also the jump-off point for shark-cage diving trips and boat tours to Seal Island where there's a huge colony of 4,000 Cape Fur Seals, so it's a great addition to any Garden Route agenda.