An African Odyssey
Featured Accommodation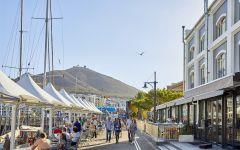 Victoria & Alfred Hotel
Cape Town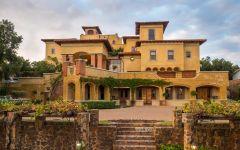 Castello di Monte
Pretoria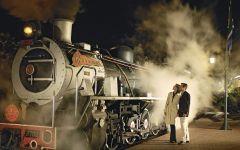 Rovos Rail Journey
Rovos Rail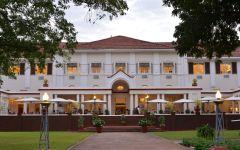 The Victoria Falls Hotel
Victoria Falls - Zimbabwe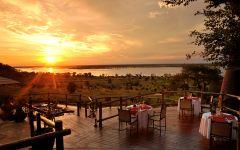 Ngoma Safari Lodge
Chobe National Park
Destination: South Africa, Zimbabwe and Botswana.
Covering 3 countries in 12 nights, this trip is rich in eye-opening, jaw-dropping experiences. It's a deluxe adventure that will let you feast your eyes upon world-class cities, thundering waterfalls and incredible wildlife. Beginning in Cape Town, a spectacular city with an incredible backdrop, you'll fly up to Pretoria before boarding Rovos Rail for 3 nights of pure indulgence and you steam into the heart of Southern Africa. Here you'll follow in Livingstone's footsteps to the crashing beauty of Victoria Falls,staying in the distinguished hotel fondly known as 'the grand old lady of the Falls'. Next, you'll fly across to Botswana for a Big Five safari through the breathtaking forests and rivers of Chobe National Park.
This is a 12 night itinerary including Cape Town, Pretoria, Rovos Rail, Victoria Falls - Zimbabwe and Chobe National Park.
Based on 5 Star Accommodation:
3 Nights at Victoria & Alfred Hotel
1 Night at Castello di Monte
3 Nights at Pretoria to Victoria Falls via Rovos Rail
2 Nights at The Victoria Falls Hotel
3 Nights at Ngoma Safari Lodge
Price Per Person From
---