Amakhala Safari Lodge
Amakhala Game Reserve
Amakhala Safari Lodge is hidden in a valley in the indigenous bushveld of the 7,200 hectare Big 5 Amakhala Game Reserve, just 40 minutes drive from Port Elizabeth. This beautifully designed lodge offers all the style and romance of a top safari lodge along with excellent game viewing and outstanding food and warm hospitality.
The reserve is divided into 2 by the N2 highway, and morning and evening game drives by experienced rangers traverse through both sections in search of lion, rhino, lion, elephant, cheetah, buffalo, giraffe, black wildebeest, zebra, and over 16 antelope species. For stays of 3+ nights, a boat cruise is also included.
African tribal design has inspired the creation of this intimate thatched lodge, which is reflected in the fine African beadwork and handcrafted designs that are evident throughout the main guest areas.
During the day, relax in the main lounge area of the lodge, and watch monkeys come to play around the waterhole, and antelope and zebra join them to quench their thirst. In the evening the haunting sound of the kudu horn will summon you to the fireside, to share tales of your days adventure and to enjoy award winning South African wines and local cuisine under a magnificent canopy of stars. The resident chef will treat you with gastronomic delights presented with African flair to end off the perfect day.
The 11 stylish air-conditioned suites with tented fronts all open out onto your private deck with its own plunge pool. The rooms also have a small separate lounge area.
You can soak away the heat in a luxurious double bath with the sights and sounds of nature, or splash off the dust in a double outdoor shower. Coupled with the large beds draped with mosquito nets, this lodge is a favourite for honeymooners and the romantic at heart.
The lodge also offers a range of relaxing treatments by a qualified beauty therapist, trained to pamper and soothe their clients in the privacy of your suite.
Show Rates in
Our standard rates for a Suite
Dates
Price
Basis
Type
Nights

1 May 2019

to

31 July 2019

GBP 277

USD 344

ZAR 4,781

EUR 308

per person sharing
Standard Rate (1-2)
1 to 2 nights

1 May 2019

to

31 July 2019

GBP 277

USD 344

ZAR 4,781

EUR 308

per person sharing
Stay Pay (3/2)
3+ nights

1 July 2019

to

30 September 2019

GBP 277

USD 344

ZAR 4,781

EUR 308

per person sharing
Standard Rate
1+ nights

1 August 2019

to

30 September 2019

GBP 277

USD 344

ZAR 4,781

EUR 308

per person sharing
Standard Rate
1+ nights

1 October 2019

to

14 December 2019

GBP 370

USD 459

ZAR 6,383

EUR 411

per person sharing
Standard Rate
1+ nights

15 December 2019

to

31 December 2019

GBP 408

USD 506

ZAR 7,044

EUR 453

per person sharing
Standard Rate
2+ nights

15 December 2019

to

29 February 2020

GBP 408

USD 506

ZAR 7,044

EUR 453

per person sharing
Standard Rate
2+ nights

1 March 2020

to

30 April 2020

GBP 370

USD 459

ZAR 6,383

EUR 411

per person sharing
Standard Rate
1+ nights
Prices are on a per person sharing basis (pps).
Special offers for longer stays or when booked as part of a longer itinerary may apply - details on request.
---
In addition to the room rate, guests will also be charged the Amakhala Conservation Levy (pppn)
Dates
Price
Basis
Type
Nights

1 January 2019

to

31 December 2019

GBP 7

USD 9

ZAR 125

EUR 8

per person per night
Standard
1+ nights
---
Rates Include
All meals; all local beverages (excluding premium drinks); the Amakhala Conservation/Community Levy; and 2 shared game drives per day are included.
---
Children Policy
Children aged 9 years and older are welcome. Rates available on request.
---
Special Offers
Free Night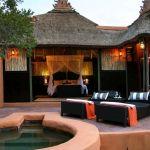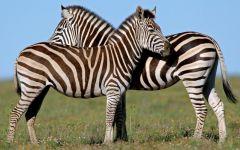 Code: SAF-04286
---
Stay for 3 nights for the price of 2 at Amakhala Safari Lodge in the Amakhala Game Reserve.
Valid: 1 May 2019 - 31 July 2019.
Free Night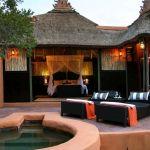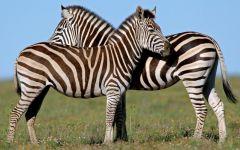 Code: SAF-04662
---
Stay for 3 nights for the price of 2 at Amakhala Safari Lodge in the Amakhala Game Reserve.
Valid: 1 December 2019 - 14 December 2019.
Guest Rating: 4.9 / 5.0 based on 28 ratings
Amakhala Safari Lodge is amazing: the location, the room, the staff and the rangers are simply outstanding. Is was the perfect safari. Thank you very much. There is nothing that could have been better!
C NAGEL-WAGNER
Amakhala Safari Lodge was lovely in all respects. Our game driver was super and knowledgeable and the food, staff and location amazing.
S WILSON
Amakhala Safari Lodge accommodation, meals, game drives etc. were all very good and made for a memorable stay.
R LEACH
We have returned from our holiday this week and would just like to thank you for all your organisation in helping to make the trip such a memorable one. It was our first visit to South Africa and, as our friends told us, once you have been you will just want to go back - we certainly want to return in the future. The Amakhala Game Reserve was brilliant - we saw so many animals, including cheetah and lions - an unforgettable experience.
D DYSON
Amakhala was just wonderful - lovely people, super accommodation and more good food than was good for our waistlines....!
S SADLER
All the accommodation was fantastic and exceeded our expectations. Aquavit was the "stand-out" accommodation because the quality of everything was quite exceptional. Amakhala game drives were the highlight and our Ranger, Leonie, was excellent. Both the Lawhill Apartment and Abalone Guest House were very high quality.
R JOHNSON
This lodge was beautiful and relaxing and set in a very tranquil place. The staff was great especially Cien our butler and our ranger made it possible for us to see all the animals.
M MARIN
Amakhala Safari Lodge was a really beautiful place with lovely people, great service and a real romantic feel to it. The perfect start to our honeymoon. The ranger was superb, very knowledgeable, professional and great fun. A great few days and we got to see the Big 5! I would certainly recommend this to anyone.
J PRATLEY
We would have no hesitation in recommending Amakhala Safari Lodge, the facilities, food and service were unobtrusive but excellent with many thoughtful touches. The staff were friendly and always ready to help make our stay memorable.
S DEWHURST
We were very pleased with all the accomodation provided for us and couldn't fault any of it. The manager Helga at Diamond House was particularly helpful providing local advice, but all of the hosts were friendly and welcoming and all of the venues were pleasing. The Amakhala Safari Lodge was fantastic and we very much enjoyed our stay there, over and above the great safari experience. The whole trip was everything we could have wanted from a honeymoon, thank you. Most of the hosts gave us a little treat or gift to acknowledge our marriage, which was very thoughtful and much appreciated, and it made it seem more special. Finally, we have been absolutely thrilled from start to finish with the service from Travel Butlers. Travel Butlers have always responded quickly and efficiently to all our queries (and changes!) and met both our requirements and our budget. We are very thankful for your support and feel lucky to have found your company, thank you!
M YOUNG
Amakhala Safari Lodge was great and staff couldn't do more for us - wonderful service.
L WHITEHEAD
Everything about Amakhala was terrific. Our first safari but not our last.
N MCCONNELL
The holiday was great - thanks for your help with it all. I don't know where to begin ... all the accommodation was spot on ... I think for serenity, views and the breakfasts, the Dune Guest Lodge was a great place. Of course, Tsala was really beautiful too but our day there was slightly marred by ongoing drizzle - at least we could have a cosy fire though ! The highlight would have to be the safari - the folk at Amakhala Safari Lodge were very welcoming and gave us a good / varied itinerary of activities. It was great to find our suite all spic and span everytime we went back to it ! The food was pretty good too and it was most memorable driving around the reserves - we got to see pretty much all the animals - lions, cheetahs, rhinos, buffalos, elephants etc - no leopards but never mind.
L FORD
Our holiday was fantastic, thank you very much for all your assistance! Our stay at Amakhala Safari Lodge was absolutely wonderful, they looked after us very well and we had some incredible encounters with the animals. The safari lodges were really fantastic, and we particularly enjoyed the small touches, like the champagne they left by the bath each night, and the night-time stories left on our bed.
V LINCOLN
At last have a second to say thank you so much for making both our trip and my birthday so very special, I loved South Africa and would love to go again. Your choice of accommodation was brilliant and Amakala Safari Lodge just superb. I shall certainly recommend you to everyone who wants to go to South Africa.
J CLINTON
The itinerary you gave us was excellent, the service and standard of accommodation was first rate. The food was again very good and I did'nt struggle at all as I'm a vegetarian, infact it was better than some resturants here in the uk!  The food at Amakhala Safari Lodgewas excellent and the safari was fantastic ... the staff could not have done enough for us...I would definately reccommend it!
H SEVIER
Just wanted to let you know that the Safari Lodge at Amakhala was superb. Very personal care was taken and the owners and all staff so kind and helpful. Full marks - we would rcommend them to all.
C GOLDBART
Hi Paul. I just wanted to let you know that the safari was absolutely perfect. Amakhala Safari Lodge is a wonderful place, the staff and rangers are most accommodating - I highly recommend it to others. Thanks. Happy Holidays!
M CUDDEBACK
I have been meaning to write to you for some time and I must apologise for the delay! You organised a safari for myself and my partner back in December last year at the Amakhala Game Reserve in Port Elizabeth, South Africa. We had the best time ever and it blew any prior expectations we had away! The accommodation, staff, location, food and not forgetting the animals were all up there on the best holiday yet! We were only there for 1 night but went on 2 drives and were very lucky to see Lions, Rhinos, Buffalos, Giraffes, Cheaters, Zebras, and many more animals in their own habitat. We couldn't fault anything, particularly your organising and knowledge and wanted to say a massive Thank You for making this such an amazing experience to remember! On our next Safari trip I'll definitely be getting back in touch!
D STACEY
Reload Map
Amakhala Safari Lodge Location.
Directions For Drivers
From Port Elizabeth: About 63 km past Port Elizabeth on the N2 heading towards Grahamstown you will see a large road sign - Amakhala Safari Lodge/ Shamwari Game Reserve/ Paterson on your left. Turn onto this gravel road (R342). Travel for approximately 5 km and you will see the Safari Lodge entrance on your left hand side - a terracotta styled gate with a thatched ethnic style roof over it. This entrance is just opposite the Shamwari entrance.
From Addo (main gate): Follow the road out of the Park and then turn right onto R342. Continue on this road, passing through Paterson, and after approximately 9.9 km you will see the Safari Lodge entrance on your right hand side - a terracotta styled gate with a thatched ethnic style roof over it. This entrance is just opposite the Shamwari entrance.
General Information For Guests
All the rooms have air conditioning, mosquito nets, fans, an en-suite bathroom with a bath and outdoor shower, mini bar fridge, tea/coffee making facilities, a hair dryer, in room safe under floor heating, private plunge pool and lounge area.
The lodge has a communal swimming pool, a bar area, a library, spa and massage therapist. Secure parking is available for self-drive guests.
Complimentary Wi-Fi is available in the public areas.
American Express, Master, Visa and Diners credit cards are accepted.
A laundry service is available (additional cost).
Included in your stay are morning and evening game drives leaving from the lodge. You will be guided by informative, professional rangers through Amakhala Game Reserve in open Land Rovers.
A nice alternative safari activity during longer stays (3+ nights) is a river cruise. The boat meanders down the Bushman's River, beaming with incredible bird and plant life. The cruise is between 30 to 40 minutes to be enjoyed at your leisure with mouth-watering snacks and ice cold beverages. All river cruises are made by prior arrangement with the lodge on arrival.
Amakhala Safari Lodge is accredited with Fair Trade Tourism. Fair Trade Tourism (FTT) is a non-profit organisation that promotes responsible tourism in Southern Africa and beyond.
Your rate includes a Conservation/Community Levy which will primarily fund the anti-poaching units and a dedicated rhino monitoring programme to preserve and protect the rhinos of Amakhala Game Reserve. In addition, a percentage of the Levy will also go to support their award-winning Conservation Education Programme, which enables local school children to visit the Amakhala Conservation Centre to learn about wildlife conservation and sustainability for future generations.
Popular Alternatives to Amakhala Safari Lodge
These are the top properties booked by people who considered staying at Amakhala Safari Lodge, but for one reason or another booked a different property. It may have been that Amakhala Safari Lodge was not available on the nights they wanted to stay, or they decided that somewhere else was better suited to their budget or itinerary.
If you're not sure which place might be best for your own trip then either give us a call or get in touch via the website, and we'd be delighted to run through the options with you.