Tsavo National Park
Red Elephants and Man-Eating Lions
The Tsavo National Park, which covers nearly 22,000 km², is the largest National Park in Kenya, in fact, it is one of the largest in the world. Due to its sheer size, the Park has been split into 2 separate regions – Tsavo West and Tsavo East, and the dividing boundary is the Nairobi to Mombasa highway.
As Tsavo is so close to Mombasa (less than 100 km), it is an ideal destination for anyone wanting to combine the thrill of a safari with some relaxing beach time. It is also very easy to combine Tsavo with a stay in the Amboseli National Park, for those wanting a 2 centre safari holiday.
Tsavo is probably most famous for its man-eating lions and its red elephants.
The man-eating lions came to fame in 1898, when 2 male lions chewed their way through 135 railway workers over a period of 9 months while the Kenyan-Uganda railway was being constructed. The lions were eventually shot and killed by Colonel John Patterson, and are still on display today at the Chicago Natural History Museum in the USA, but their descendents can still be found in large numbers in the Park, although thankfully they now prefer zebra and gazelles as their staple food.
The red elephants of Tsavo are the ONLY red elephants in the world. Actually, they are really the same colour as every other elephant in the world, but they just appear red due to constantly dust-bathing with the Park's fine red volcanic soil. Over 10,000 of them inhabit the Park, so the chances of seeing one are hopefully pretty high.
As well as lions and elephants, Tsavo overall is also home to the other members of Africa's Big 5 – buffalo, leopard and rhino - as well as zebra, giraffe, antelope, spotted and striped hyena, baboons, a large population of hippo and many crocodiles. Over 500 species of bird have been recorded.
The 2 regions offer different experiences. Tsavo West has a volcanic landscape, complete with lava flows and rocky outcrops mingling with the long grass and African bushveld. The game viewing is slightly more challenging here as you have to really 'search out' the wildlife amongst the difficult terrain but it just means the final rewards when you do find that elusive lion or shy leopard feels extra special! There is a good number of elephants here, plus impala, giraffe, buffalo and zebra. The birdlife is superb.
Aside from the wildlife, one of the most visited areas of Tsavo West is the Mzima Springs, which consists of 2 large pools of fresh water connected by rapids. The underwater viewing hides here are perfect for observing hippos, or just generally the game viewing is excellent, as the fresh water acts as a magnet for a wide range of wildlife who come to drink. Just west of the springs is the Chaimu Crater, a volcanic crater formed less than 200 years ago which can be climbed on foot.
Tsavo East is about 9 times the size of the Masai Mara National Reserve. Despite this vastness, it has very few camps and lodges and therefore is less visited than its popular neighbour. As a result it is perfect for the more adventurous safari goer who really wants to get away from the crowds as you often find yourself returning from a game drive without having seen a single other vehicle or living soul. Zebra, black rhino, gerenuks, Somali ostriches, cheetah and the famous 'red' elephants are just some of the wildlife that you may see.
This section of the Park does have its own scenic highlights too, including the Yatta Plateau, which is one of the world's largest and longest lava flows (300 km long), and the Lugard Falls, which are actually a series of fast flowing rapids along the Galana River.
Add To Wishlist
Enquire Now
Satao Camp
Tsavo National Park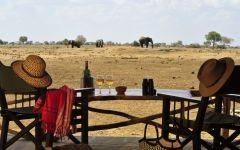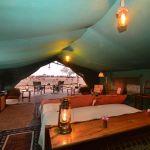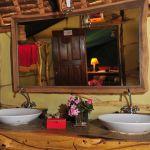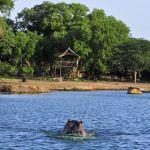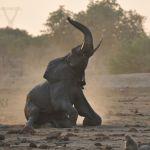 Prices on request.
Add To Wishlist
Enquire Now
Finch Hattons
Tsavo National Park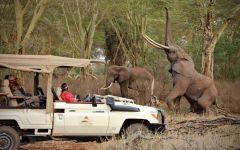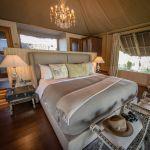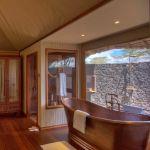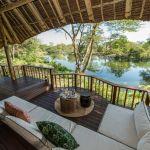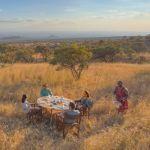 Prices on request.
Add To Wishlist
Enquire Now
Galdessa Camp
Tsavo National Park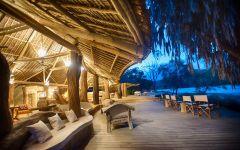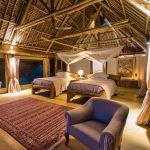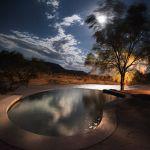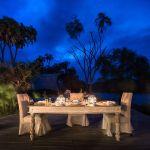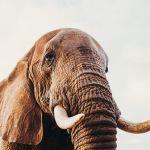 Prices on request.
Add To Wishlist
Enquire Now
Kilaguni Serena Lodge
Tsavo National Park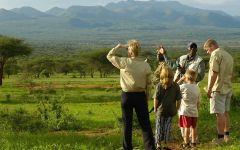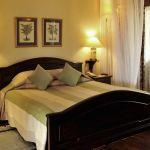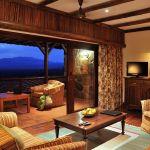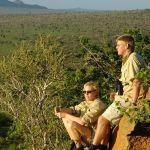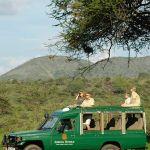 Prices on request.
Add To Wishlist
Enquire Now
Sarova Salt Lick Game Lodge
Tsavo National Park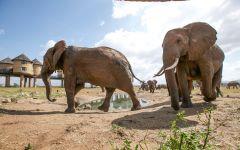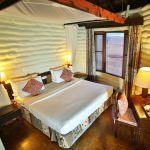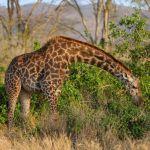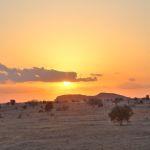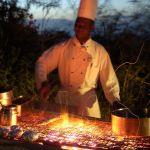 Prices on request.
Add To Wishlist
Enquire Now
Severin Safari Camp
Tsavo National Park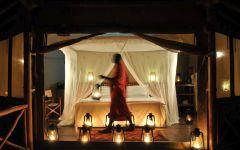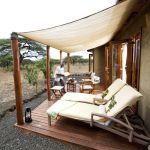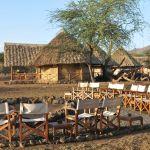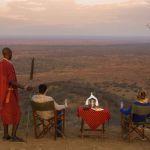 Prices on request.
Add To Wishlist
Enquire Now
Return To Top Of List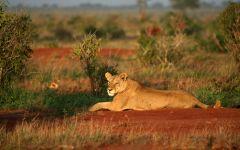 Holiday Ideas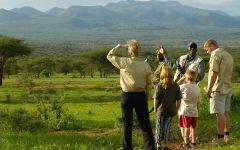 Tsavo National Park, Amboseli National Park, Lake Naivasha and Masai Mara.
8 day itinerary.
Prices on request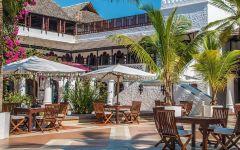 The Kenyan Coast and Tsavo National Park.
7 day itinerary.
Prices on request
YELLOW FEVER
Kenya falls into the Yellow Fever region in Africa. It is imperative for all travellers to obtain a Yellow Fever vaccination no less than 10 days prior to travel.
A valid Yellow Fever certificate is required for all travellers over one year old. Your country of origin and other African countries like South Africa and Tanzania will also deny re-entry without the vaccination, after having visited a country with Yellow Fever.