Escorted Safari Tours
Safaris across Southern and East Africa
Travel Butlers are delighted to recommend the services of our trusted partners for visitors looking to join an escorted tour for their safari experience.
Simply choose the tour that appeals to you most then sit back, relax, and watch as Africa's wildlife unfolds before your eyes.
Some tours can be run with as few as one person, but the maximum size tends to be around 10-15 people, plus your driver and your guide. The tours tend to start from a major city, and you will generally be picked up from a central city hotel or location at the start of the tour, and dropped back again to a central location at the end of the tour.
There are tours that focus solely on the safari experience, or you can look at a tour that incorporates a few days on safari along with other holiday highlights.
Tours can either be accommodated, or you can choose a tour where you camp. It is important that you understand fully before you confirm your booking the sort of tour that you are going on, as some tours will cater more for the 'sedate' holiday-maker; others are more geared towards the 'adventurous/action seeker' holiday-maker.
The rates quoted are fully inclusive of your transportation, accommodation, meals as specified, and any additional activities. Some tours will offer additional activities which will be for your own account.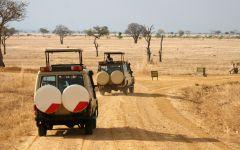 These safari packages are ideal for those people who want to keep the costs of their Kenya safari down and who are flexible with their travel dates, as the tours depart weekly on set days from Nairobi.
See our suggested itineraries for this route.
Prices from pp*
Add To Wishlist
Enquire Now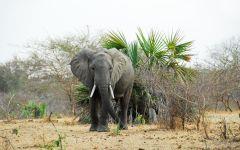 Tanzania is the Africa that you've always imagined, with vast sweeping plains criss-crossed by huge wandering herds, leopards lounging in the trees and lion cubs playing in the long grass of the savannah. The snowy peak of Mount Kilimanjaro towers over the horizon, providing an unbeatable backdrop that will leave you breathless. This is classic safari territory that guarantees the wildlife experience of a lifetime.
See our suggested itineraries for this route.
Prices from pp*
Add To Wishlist
Enquire Now