Exclusive Delights
Featured Accommodation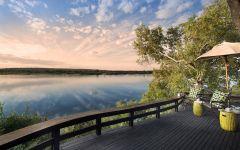 Royal Chundu
Victoria Falls - Zambia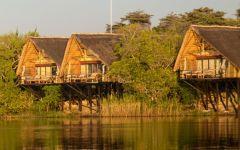 Chobe Water Villas
Zambezi Region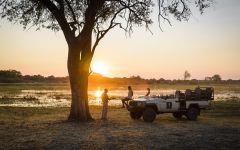 Chief's Camp
Okavango Delta
Destination: Zambia, Namibia and Botswana.
On this 7 night exclusive holiday, you will stay along a totally unspoiled expanse of the Zambezi River, cross into Namibia and stay on the edge of the Chobe River with uninterrupted views across into the Chobe National Park, and end with a 3 night stay at one of the Delta's most acclaimed lodges, overlooking the floodplains on Chief's Island in the game-rich Moremi Game Reserve.
This is a 7 night itinerary including Victoria Falls - Zambia, Zambezi Region and Okavango Delta.
Based on 5 Star Accommodation:
2 Nights at Royal Chundu
2 Nights at Chobe Water Villas
3 Nights at Chief's Camp
Price Per Person From
---