Discover Tanzania's Amazing Wildlife And Beaches
Tanzania is truly Africa at its most epic. Vast plains are scattered with huge herds of wildebeest stretch into hazy horizons, deep extinct calderas contain dense concentrations of wildlife, and lions that climb trees. It really is no wonder that a Tanzania safari is second to none.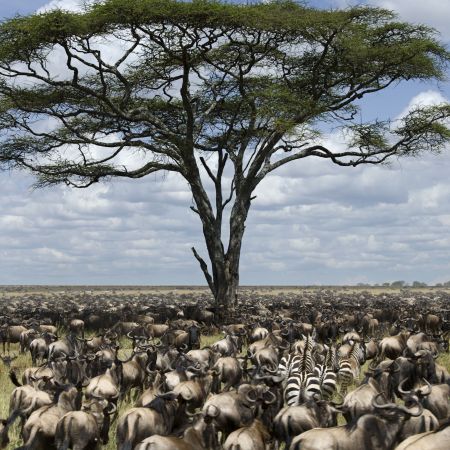 The Northern Safari Circuit is the biggest draw for first-time visitors as it passes through some of Tanzania's most famous wildlife National Parks. This loop includes the Serengeti and Ngorongoro Crater as well as the less frequented but very beautiful Tarangire National Park and Lake Manyara.
The Ngorongoro Crater is on many peoples bucket list of places to see and visit. This natural wonder is the largest unflooded, intact volcanic caldera in the world. The actual crater is about 20 km across and 600 meters deep, and covers 300 sq km. Within the rim there are an estimated 30,000 animals, making this one of the densest concentration of wildlife within Africa.
The Serengeti is probably one of the most famous safari destinations in the world, and offers what many people consider to be some of the best game viewing in Africa. It is excellent for seeing predators such as lion, leopard and cheetah, along with elephant, giraffe, hyena, hippo, rhino, and many varieties of antelopes and birds. Depending when you travel here, with careful planning it is possible for visitors to be at the right place to witness the amazing annual Great Migration, as millions of wildebeest and zebra trek across the Serengeti Plains on a round 1,800 mile trip constantly in search of fresh grazing land. You may well have seen this wildlife phenomenon on one of the many documentaries, but there is only one real way to fully appreciate this and that is to be part of it yourself.
The Tarangire National Park is especially renowned for its large herds of elephants, tree-climbing lions and huge pythons, but also for its rock paintings which were done by early man tens of thousands of years ago. The Lake Manyara National Park in particular is renowned for its excellent bird-watching opportunities in general, as more than 400 different bird species have been recorded.
But there's even more to Tanzania than its wildlife and birdlife. The island of Zanzibar is a pocket-sized piece of paradise just 25 miles off the Tanzanian coast and 6 degrees south of the equator. It's a sultry little spice island surrounded by impossibly azure waters and it offers simple, sun-kissed bliss. Here, you can dive and snorkel through a kaleidoscope of coral or stretch out on soft, white sands as the island breeze rustles through the coconut palms. It's a totally tropical way to end a totally unforgettable trip to Tanzania.
Add To Wishlist
Enquire Now
Suggested Itineraries
*Prices are per person and are based on today's exchange rates. Exchange rates are subject to change and are updated daily.
Prices exclude international flights - ask us if you would like to include these.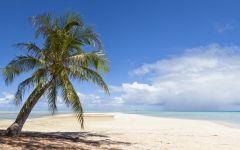 Why Book With Us?
Specialists in African Holidays
Friendly Expert Service
Hundreds of Special Offers
Tailor-made itineraries
Price Promise
No Credit Card Fees
We can book your flights
ATOL Protected
UK Based
Financial Protection


All the flights and flight-inclusive holidays on this website are financially protected either by ABTOT Combined or the ATOL scheme.
When you pay for something protected by the ATOL scheme you will be supplied with an ATOL Certificate. Please ask for it and check to ensure that everything you booked (flights, hotels and other services) is listed on it.
All packages that are not protected by ATOL are protected by ABTOT.
See our Terms and Conditions for more information about financial protection.